DONATE A SMALL BIT FOR THE BIG CAT!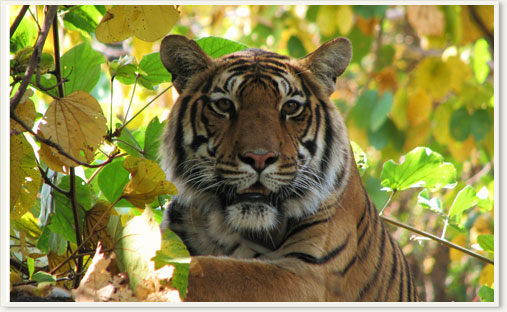 ©Joseph Vattakaven/WWF-India
Your support in
SAVING THE TIGER
can save the entire ecosystem!
WHY SAVE THE TIGER?
This iconic figure, also our national animal, is an indicator of a healthy ecosystem.
Saving the tiger would automatically ensure the protection of forests, maintenance of food chain and thus perseverance of the entire ecosystem!
WHY SUPPORT WWF-INDIA?
WWF-India has been working towards tiger conservation for nearly
forty years, across India by:
Reducing poaching
Protecting tiger habitats and corridors
Minimizing illegal trade of tiger parts
Increasing awareness on tiger conservation
DONATE AND SUPPORT WWF-INDIA IN CONSERVING THE BIG CAT!

DONOR SPEAK

I support WWF-India for one noble cause that they are concerned about the animals. Unlike humans, animals can't speak and express their need for food, shelter and pain, so we must feel for them. It is easier to understand the emotions of your pet animal but it is difficult to do the same for wild animals.
Pankaj Nath, Bangalore
All donations are entitled to
tax exemption
under section *80G of the Indian Income Tax Act.